admin@fireandsafetycommuity.com 011-45610104
Two firemen die in major fire in Chandigarh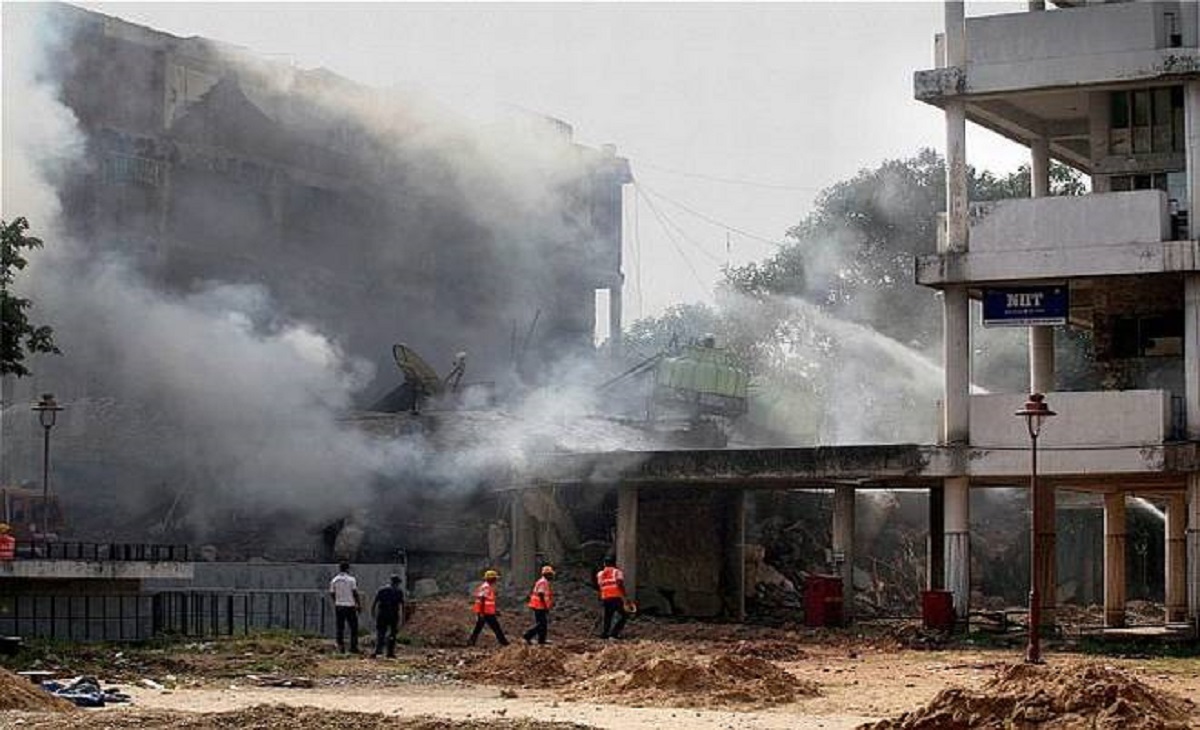 Two firemen die in major fire in Chandigarh
Published on: 07-Jan-2019, 01:42 PM
Bodies of two fireman were retrieved from the debris of a collapsed four-storey building in the wee hours, even as fire-fighting continued on Monday after a major fire broke out in it last night, in the Sector 17 area of the city, officials said.
Source : http://www.thehindu.com/news/national/two-firemen-die-in-major-fire-in-chandigarh/article6097855.ece
Bodies of firemen Amandeep Singh and Ravinder Kumar were retrieved from the debris, Chief Fire Officer S K Bhatia said here on Monday
The fire fighting is still continuing.
Meanwhile, four other firemen have been hospitalised after sustaining injuries, he said, adding condition of both is stable.
A multi-storeyed building of the National Institute of Electronics and Information Technology in Sector 17 here, also known as Regional Computer Centre (RCC), caught fire after a multiple blast in its AC plant in its basement, according to preliminary findings.
Over 25 fire tenders were pressed into service to douse the flames, fire brigade officials said, adding that during the process of putting off the blaze, the building collapsed on Sunday night.
Flames are still erupting from the debris of the building, Mr .Bhatia said.
He, however, ruled out possibility of any other firemen being trapped under the debris.
The flames have also damaged some adjacent buildings, officials said.
Several computers, ACs and other electronics items have been gutted and buried under the debris, officials said.
There is a possibility that key data of Punjab government as well as Chandigarh Administration and Municipal Corporation may have been destroyed in the fire which started at around 4.50 pm, an official yesterday said.
Recent Posts