admin@fireandsafetycommunity.com 011-45610104
Two Factories in Ambala gutted in Fire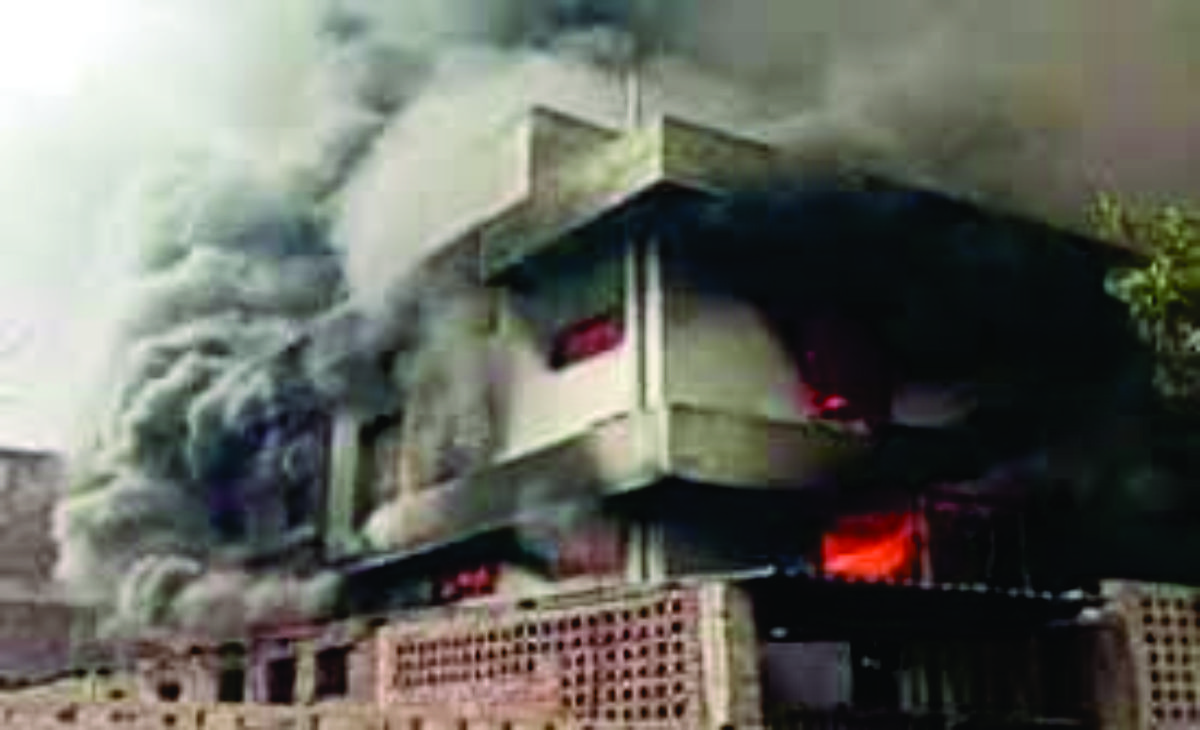 Two Factories in Ambala gutted in Fire
Published on: 22-May-2020, 04:12 PM
Two Factories in Ambala gutted in Fire
Ambala: As thunder storm struck the region two factories in Jatwar & Kesri Village gutted to fire in Ambala district. No casualty reported in the incident.
First incident was reported in Mint Science Chemical Refinery in Jatwar Village where large amount of ethanol was stored.
Second incident was reported at Pratap Fabric Pvt Ltd. Near Kesri Village caught fire due to unknown reasons.
Fire Brigade came in action and rushed to the place of incident. Both units did not have NOC.
Ambala City Fire Officer Amar Singh told that "We received information about the incident at 9 pm from Jatwar. Four fire tender were deputed who managed to control fire by 2:30 am. Reportedly the factory was hand sanitizer manufacturing unit and hence the fire could not brought down with water than we used chemical foam to control it."
The factory was closed during the time of incident. Lighting is supposed to struck the chemical factory.
The second incident three units were deputed to control the fire and at around 7:30 am fire was controlled.
Recent Posts