admin@fireandsafetycommunity.com 011-45610104
Massive forest fire in Uttarakhand causes damages worth lakhs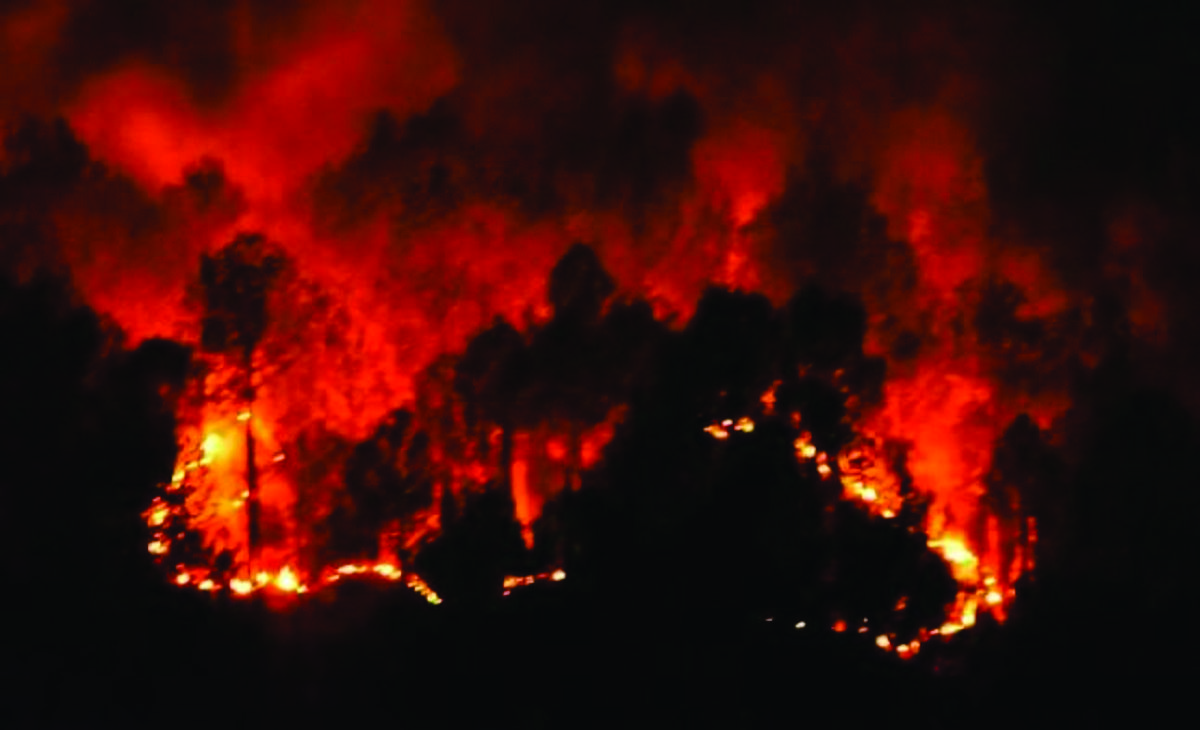 Massive forest fire in Uttarakhand causes damages worth lakhs
Published on: 02-Aug-2019, 12:19 PM
According to the forest department of Uttarakhand, 3399 hectares forest cover has been gutted in 1451 forest fire incidents in the state this year.
Loss of Rs 63.40 lakh had been calculated. The forests of Garhwal and Shivalik have been affected the most.
A total of 2321 hectares of forest land of Garhwal and Shivalik region have been affected in 976 fire incidents this year and this has resulted in economic loss of around Rs 43.94 lakh. The Kumaon region has recorded a loss of Rs 17.11 lakh where 846.13 hectares of forest land had been gutted.
Wildlife sanctuaries have been burnt too. 125.13 hectares of reserved forest has been burnt leading to a loss of Rs 23000 lakh. A majority of fire was reported from Pauri Garhwal (579) Almora (186) Uttarkashi (163).
To combat these losses the forest department has released Rs 12.5 crore from the state budget and Rs 1.75 crore from CAMPA.
Uttarakhand Chief Minister Trivendra Singh Rawat when inquired about the incidents said, The government is trying to control the fire incidents and to some extent we have been successful too.
However, minutes after saying this, fire increased in two more districts.
Former CM of uttarakhand Harish Rawat, said, It is not a new issue for the state. According to Rawat, the problem must be understood first. The government has done nothing except giving political speeches. The air force has only been requested to arrive but during our tenure the air force was summoned without any delay. Therefore, the former government was more successful in tackling the fire.
The fire must be prevented as soon as possible. The more delay, the more loss of life and property. Out of 13 districts in the state, 10 are burning right now.
The affected districts in Garhwal region are - Haridwar, Uttarkashi, Tehri Garhwal, Pauri Garhwal, Rudraprayag, Chamoli Kumaun region - Nainital, Bageshwar, Champawat, Almora.
Source: https://www.indiatoday.in/mail-today/story/massive-forest-fire-in-uttarakhand-causes-damages-worth-lakhs-1243366-2018-05-28
Recent Posts