admin@fireandsafetycommunity.com 011-45610104
Massive fire at Lucknow Hotel Levana: Claiming 4 lives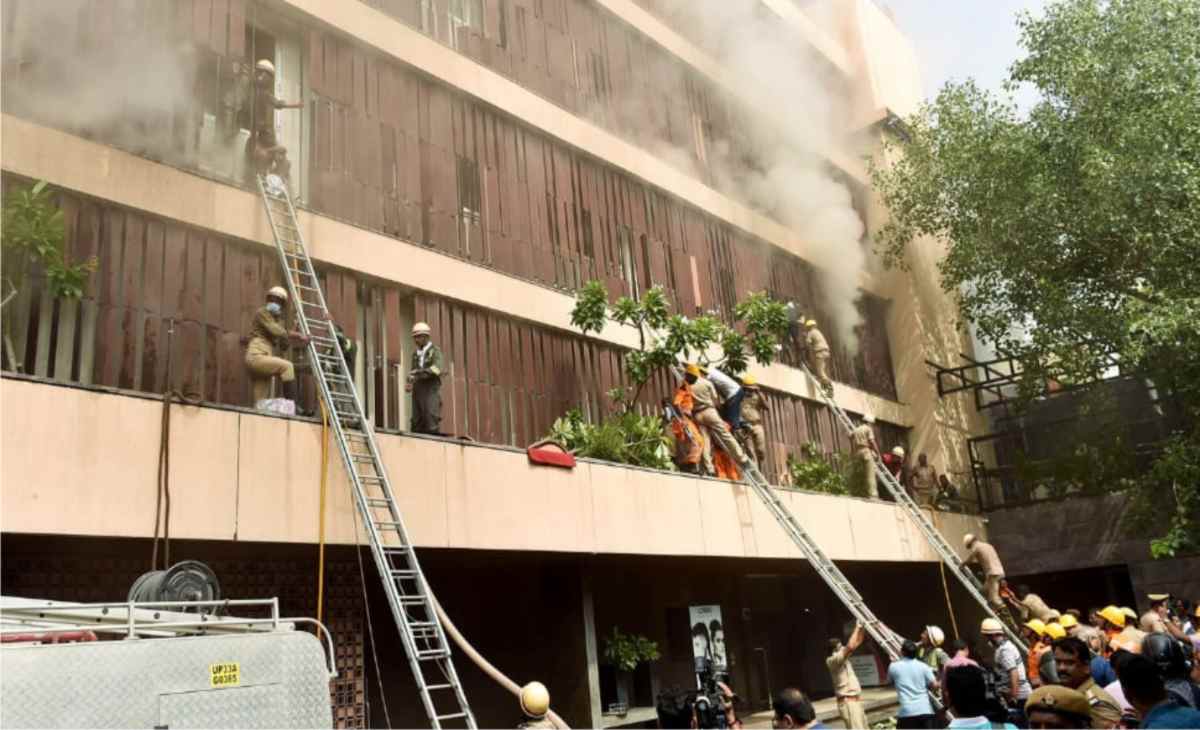 Massive fire at Lucknow Hotel Levana: Claiming 4 lives
Published on: 12-Sep-2022, 07:29 PM
Massive fire at Lucknow Hotel Levana: Claiming 4 lives
Massive blaze at Levana Suites situated at commercial hub of the city Hazratganj at Madan Mohan Malviya Marg leaving four people dead and 10 injured were hospitalized at Shyama Prasad Mukherjee civil hospital. The deceased included two women. Among the 10 injured rushed to hospital 2 of them were declared brought dead. One of the injured was released.
It took six hours to douse the fire. A eye witness told that the fire broke out at around 7 am. The second floor was engulfed with smoke. There was no proper fire safety systems installed which aggravated the problem.
A caretaker of a nearby building spotted that smoke was emanating out of the hotel and informed the fire brigade team. He broke several window panes and reached up with the help of iron angels and saved a few people with the help of others.
The owners of the hotel and a manager have been detained for questioning. The process of sealing of the hotel has been initiated. A case has been registered against owners Rahul Agarwal, Rohit Agarwal, Pawan Agarwal and Sagar Srivastava, the general manager of the hotel under IPC sections 304 (culpable homicide not amounting to murder) and 308 (attempt to commit culpable homicide)."
The fire led to panic in the area as it engulfed the entire hotel within minutes. Crowds gathered as evacuation efforts got underway. Fire teams had a tough time dousing the flames after breaking glass panes.
The rescue teams used bulldozers to break a wall on the first floor to help in the firefighting. Both NDRF and SDRF teams were also pressed for the rescue operation, the officials said.
18 rooms out of 30 were occupied at the time of incident. Short circuit remains as suspected cause of fire.
Fire escape management system was lacked and hotel had fire NOC. The big question here rises that how they have managed to obtain fire NOC. This shows the lapses in our system. Stringent disciplinary action must be ensured for responsible.
Chief Miister Yogi Aditanath visited hospital to meet injured for enquiring about their health. He has ordered a joint probe by the commissioner, Lucknow division, and police commissioner of Lucknow into the incident. A forensic audit of the hotel building will be done.
Recent Posts