admin@fireandsafetycommuity.com 011-45610104
Massive Fire Engulfs Rourkela Cracker Market; 1 Dead, 45 Shops Gutted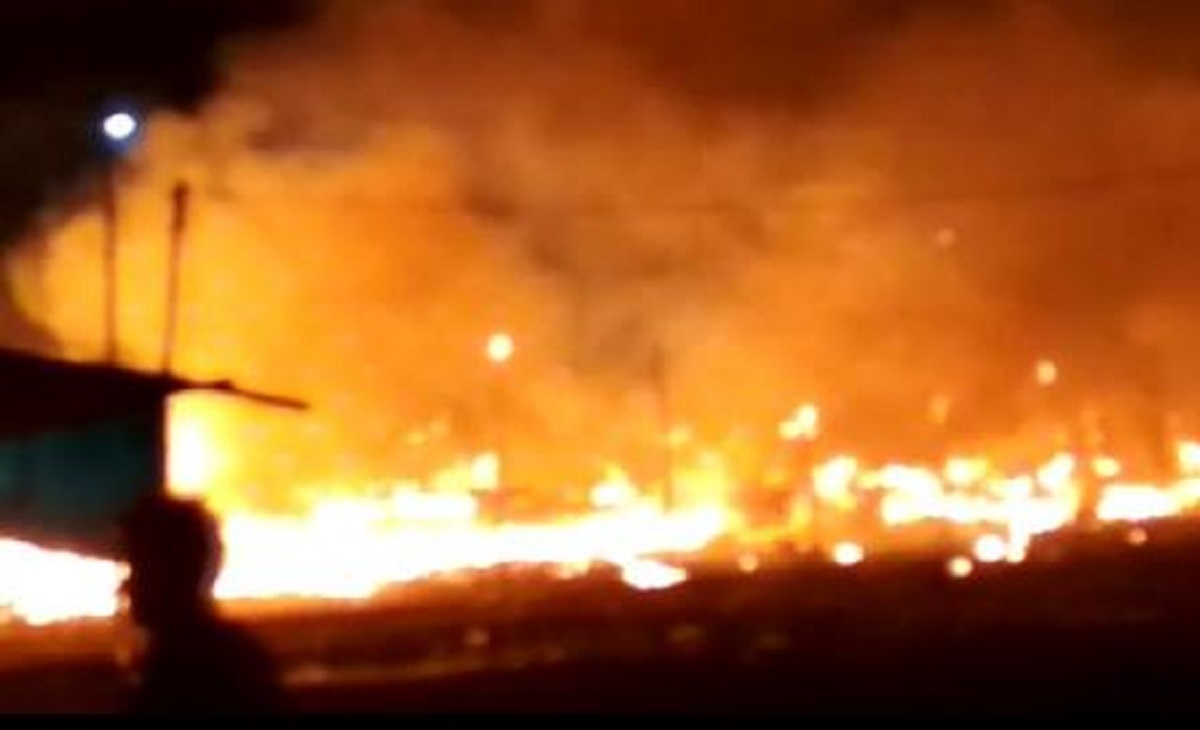 Massive Fire Engulfs Rourkela Cracker Market; 1 Dead, 45 Shops Gutted
Published on: 05-Jan-2019, 11:21 AM
Rourkela: Just a day before Diwali, major fire broke out at a cracker market near Power House Road in the city late last night killing one person and gutting at least 45 cracker shops.
Source : https://kalingatv.com/state/massive-fire-engulfs-rourkela-cracker-market-1-dead-45-shops-gutted/
The deceased has been identified as Biswajit Jena. He was sleeping at a cracker shop when the tragedy struck. Another person sustained injuries in the incident and was admitted to Rourkela Government Hospital for treatment.
Sources said that the cracker shops caught fire at around 2.35 AM, the reason of which is yet to be known. As many as nine fire brigade units were pressed into service to bring the fire under control.
It has been assumed that property worth more than Rs 1 crore of the cracker shops was reduced into ashes within few minutes. Besides, 30 bikes and a trailer were also damaged in the blaze.
Recent Posts