admin@fireandsafetycommuity.com 011-45610104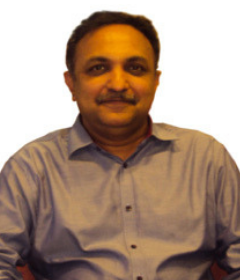 Mr. Mukesh Shah
Director
Swastik Synergy Engineering Pvt. Ltd.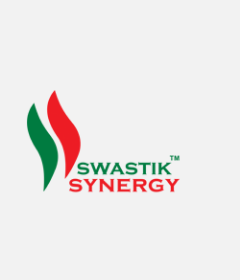 Mr. Mukesh Shah
Published on: 22-Jan-2019, 04:49 PM
Ques: Kindly tell us about the history of SWASTIK SYNERGY ?
We have been in the business of fire safety for more than two decades. Earlier we established Intime Fire Appliances which was partnership firm and then in the year of 2010 we have established wholly owned subsidiary Swastik Synergy Engineering Pvt. Ltd.
We are glad to mention here that within a short span of time we have marked our strong foothold in the market and we are growing steadily.
SWASTIK SYNERGY is a well known brand & its exponential growth has been a case study. How much branding strategy has helped to achieve it?
The quality of the product an after sale services are our highlighting points. We believe in developing relation with our esteemed customers rather than making sales. As our branding strategy we have focused on the same. We have kept our marketing communication simple and target audience oriented. We have made our presence in major trade exhibitions both nationally & internationally and release our advert in related premium print media.
How important is the branding for Indian fire companies?
Branding is very important aspect of the business today. It is as important as a name of a person. Marketing communication should be very effective, repetitive and time bound. Good branding is assurance to the recurrent business.
You have been strategising brand positioning successfully for years. What factors do you consider for designing brand positioning strategy?
First Quality of the product, Second after sales services, Third effective marketing communication.
What do you think Make in India program launched by our PM will help fire industry?
We appreciate this move by our Prime Minister. This will gradually contribute a lot to the economy. We have already witnessed the change in international buyers view.
We are already a part of it as manufacturing company.
A good leader is one who knows to utilize his manpower to the optimum. How you groom your manpower for maximum output & what is your management style?
Manpower is considered the trickiest subject because it is art of getting things done through and by the people. I think motivation is the biggest factor for the human being to lead them to achieve results.
I believe in free management style so that the intelligence of an employee can be brought out.
We provide our staff proper training about the product and equip them with sales techniques and set them free for the utilisation of their capabilities to achieve results. We believe in them and give them an atmosphere sans pressure. I think believing a person is the great motivating factor.
Kindly tell us the main driving factors for the fire business?
Governing Bodies, Codes & Standards.
What economic scenario do you perceive in the next year for the fire business?
We are very optimist about the future. The policies of new government will yield good results in due course as these are policies with difference with futuristic approach. They will lay solid foundation and will fructify with good results soon.
Which countries you are exporting?
As of now we are exporting to the GULF & AFRICAN Countries but soon we will expand our horizons for the export market.
Message for our readers?
Fire is very risky. It claims lives and property. Always choose quality fire safety products because life is too costly.
Recent Posts