admin@fireandsafetycommuity.com 011-45610104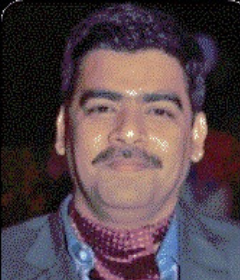 Mr. Vikas Saxena
Sr. Vice President
ESS India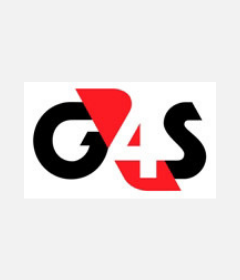 Mr. Vikas Saxena
Published on: 24-Jan-2019, 12:27 PM
Could you brief us about overall business activities of your company (tie-ups, associations, reach, network)
G4S is the world's leading International Security & Safety Solutions Organization. We specialise in outsourced business processes where security and safety risks are considered a strategic threat. We assess current and future risks and develop secure solutions to minimise its impact The Groups' operations extend to over 125 countries, employing more than 630,000 people worldwide having turnover of nearly 7.6 billion GBP in 2013.
Can you elaborate more about the product portfolio & it's applications?
G4S provides a range of solutions around the world including:
Security Consultancy & Risk Management
Secure Facility Outsourcing
Secure Solutions
Security Systems
Safety Systems
Training Services
Design, Build and Management of Secure Facilities
Electronic Monitoring
Response Services
We, at G4S Security Systems, provide services for design, supply, install, commission, training and maintenance of world-class specialized security & safety systems like
Integrated Safety & Security Management System
Automation and Control Solutions
Physical and Logical Access Control System
CCTV Surveillance System,
Perimeter & Intruder Alarm System
Fire Detection &Alarm System
Gas based Fire Suppression System
Fleet management systems
Physical Security Equipment e.g. Bollards, Barriers, UVSS, Road Blockers,
X-ray Scanners
Which are the some of your pioneering products you introduced in the market recently or Is there any plans to launch the new products?
We have consistently and constantly pioneered in introducing new products/solutions into both Global and local markets. Our 'Symmetry TM' platform is an advanced Access control, Alarm and Video management system which is suitable for all applications from large multi-national, multi-location corporations through to offices to large campuses. While there are new investments that continue in strengthening this platform, we also continue to leverage our alliances with large global OEMs like Notifier, Lenel, Axis, Microkey & ULC in positioning newer solutions into the market.
How do you account R&D activity in your company?
R& D continues to be a larger focus within the organization and is aligned to innovate products and solutions around constantly growing customer needs & emerging communication networks. For e.g. our intelligent unified smart card solutions not only apply to security but cashless payments also, truly creating a single card solution for the customers.
Brief us about the quality policy for your business?
G4S has a firm belief and a fundamental philosophy that quality and quality improvement is a journey and we 'do it right the first time' and continue to so every time.
How do you foresee "India" as a potential market , what are the prospects?
India is a 67 years young, economically progressing nation and by statistics the third- largest in the world by purchasing power parity and continues to be one of the few critical nerve centers for the global economy. The current economic positioning in conjunction with both internal and external socio-political situation of India has rapidly led to a huge emphasis and focus on consolidating and strengthening both safety and security aspects around geographic boundaries, infrastructure, resources and assets while mitigating and minimizing risk.
What are the distinguishing facts of global market as against the Indian market?
While in the past, there have been distinguishing differences in acceptance and adaptation of safety and security standards - with global markets leading against Indian markets by notches and global solutions being positioned into Indian markets. However, over the last few years with the awareness building up and with the increasing globalization and economic growth of India, Indian markets have been able to put forth a sizeable aggregated market with their own unique requirements and expectations arising out of complex mix of influencing factors including local environmental conditions, local statutory norms, local buying patterns, etc. and the global OEMs have already started responding by developing India specific products and solution and by investing in localizing the manufacturing in some bits.
What are your strategies to improve your company's position in Indian & global market as well?
G4S has always pioneered in positioning the "firsts" across all markets including India. We have a larger and longer history and have relatively higher learning curve compared to many other organization operating in similar business lines. Our current emphasis and the strategy going forward is to position our experience and expertise to the customers to help them mitigate and manage their risks across the life cycle of their assets by continuously developing products and solutions and by investing in our people development through learning, training and knowledge building. G4S has a unique position of being one of the very few global organizations having the capability of providing 360 degree solution to customers while optimizing their OpEx costs by helping them in their risk assessment; providing the appropriate safety and security solutions and then complimenting it with deployment of trained and certified professionals for managing and securing the facilities throughout their life cycle.
According to you what are the factors affecting to your business?
Currently, the norms and codes defined in the country are still in a formative stage. While some are well defined for the past, they have lacked the uniformity across the various states in the country and have also lacked the implementation. This has been one of the major reasons that has kept the market growth capped vis.-a-vis. the potential.
What are the key technological trends that are driving the fire safety & protection industry?
The advent of IT networks and communication technology and rapid improvement in communication network speeds have provided seamless platform for real time information and data exchange. This has led to innovation and development of better human machine interfaces (HMI) network communications and integration with 3rd party systems within fire safety and security systems. The development in wireless technology has also led to development in fire & safety products that have helped in providing solutions for difficult areas /application like tunnels, remote towers, mines, etc. Notification both audio and visual, have become more effective and synchronized with digital formats setting in & LEDs providing the flexibility of guided evacuations while consuming lesser power.
What is your vision for your company?
We are in the phase of transformational and transitional shift both globally and locally and our vision to provide safe and secure environment to our customers through integrating technology solutions and manned solutions over process while prioritizing HSE as our core value.
Recent Posts