admin@fireandsafetycommuity.com 011-45610104
Branding Strategy for Karam Industries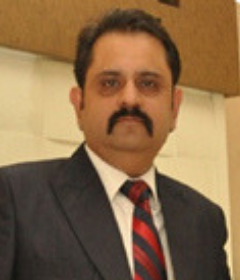 Mr. Sandeep Arora
Country Head
Karam Industries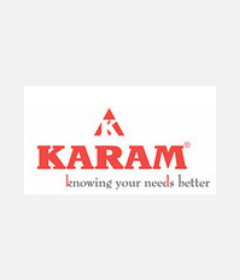 Branding Strategy for Karam Industries
Published on: 24-Jan-2019, 12:23 PM
Karam is well known brand in the safety industry & its exponential growth has been a case study. We would like to know the branding strategy behind this phenomenon?
The branding strategy of Karam has always been based on its tagline Knowing your needs better and this has helped us in providing the solution based application for the benefit of our end users and has also helped us to be the most preferred partner for our customers in their safety compliance.
As country head what do you think is the main factor in brand building with respect to today's prospective?
The safety industry over the years has seen a paradigm shift. The knowledge and awareness in safety has grown multi fold. The main factor in brand building of Karam has been the trust of our valued customers in using our products and the safety and security feeling that they rely on our products while working in their respective domains.
How important is the branding for Indian safety companies and how it helps?
Branding is synonymous to the faith of our customers who put it in while using our products. Branding has differentiated Karam from other local players in the market and has helped us to win the confidence of our valued customers.
As a country head you have been strategizing to enhance your company's brand positioning and this has worked tremendously for years. What factors do you consider in your strategic process?
Our strategic process over the years has been dynamic. Its an amalgamation of factors while my strategic team considers while enhancing brand positioning, for Ex. FBA analysis, PEST analysis, SWOT analysis and a number of marketing research reports both primary and secondary before arising to a business plan in coming quarters.
Channel partners are integral part of business.As a country head what measures you take before appointing them?
Channel Partners are our extended families at Karam, being a family business company we take adequate measures before appointing them. For Ex. Financial credibility, customer feedback, compliance and risk assessment, knowledge level of the team of the Channel partners and their qualifications along with others standard factors.
Managerial task is involved with lot of assignments. Getting the things done by the people is considered to be thetrickiest part. Do you agree? What is your management style to manage people so successfully?
Yes, I agree. Man management actually is the most difficult yet the easiest part of the business. The trick is to have faith in the capabilities of your team. My management style has always been to delegate and ensure things are being managed at the micro level.
Can you let us know any of your product which is a classic example of Enhancing Product Life Cycle through marketing process?
Fall arrestors are a classic example as we have kept on upgrading them through marketing process and in the near future will have automatic fall arrestors systems.
Kindly tell us the main driving factors in the safety business?
Market size, Increase awareness of safety, Innovative and up gradation of products, Increase safety compliance addition of new rules and regulations in safety are some of the driving factors in the safety business.
What economic scenario do you perceive in the next year for safety business?
I perceive that the market size will continue to grow for the next decade and we will have increased market share by 10% in the next financial year.
What special features have you launched to strengthen ties with your customer base?
We have added a lot many value added features such a Buzz marketing and Customer care department which operates independently to receive feedbacks, complains, inform new product knowledge to our existing and dormant customers.
Message for our readers Please.
For Karam and me personally what affects our business is the lack of awareness and the underrated value of life of the working personnel. Though with time corporates have started acknowledging the use of Personal Protective Equipment's but still there is a long way to go. With more inclination to the use of these life savers we can provide a safe working place to not only the person at the worksite but also to the families who are connected and dependent on them. To add to this, the market is full of duplicate and cheap quality safety equipment's. One should stay alarmed and be sure of what he is buying because using a low grade device is equal to not using it.
Recent Posts