admin@fireandsafetycommuity.com 011-45610104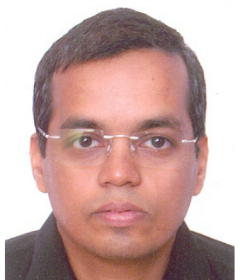 Mr. Rajesh Sabadra
Executive Director
K. V. Fire Chemicals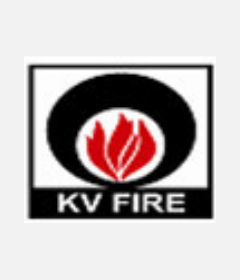 Mr. Rajesh Sabadra
Published on: 24-Jan-2019, 12:09 PM
Kindly tell us about the history of KV Fire?
KV Fire a specialized manufacturer of fire chemicals, established in 1988 by Shri H. M. Sabadra, a Chemical Engineer, the founder, with four decades of vast experience in fire protection field.
In 1991 Shri Rajesh H. Sabadra, was inducted into company. A graduate in Production Engineering with M.B.A started career at the factory operational level and has rose to the position of Executive Director. He widely travelled abroad, gained insight and experience.
KV Fire manufactures complete range of Fire Fighting Chemicals - Foam Concentrates and Dry Chemical Powders.
Products are UL Listed, FM Approved, EN Approved, ISI Marked & IRS Approved to IMO standards.
Registered with Defence - CQAFE, Pune and all major industries and public sector undertakings in India.
KV Fire is registered with NFPA.
Also member of following bodies:
(1) Fire Protection Association of India (FPAI) (2) Fire Safety Association of India (FSAI) (3) FICCI (4) Confederation of Indian Industries (CII) (5) ASSOCHAM (6) National Safety Council (7) FIEO (8) CHEMEXCIL (9) Bombay Chamber of Commerce & Industry
Panel Members for setting Standard: On the Board of FM, UL and ISI for setting standard for Fire Extinguishants
Research & Development: The laboratory is recognised In-House R & D Unit by Department of Scientific and Industrial Research (DSIRO, Government of India.
KV Fire is registered with Federation of Indian Export Organisation (FIEO), New Delhi for export of fire fighting products.
KV Fire is also diversifying in to system related activities including Audit, Consultancy and Training in Fire Safety field.
What are main growth driving factor in your business?
Innovation & competition
How important is the branding for Indian fire companies?
Branding is important to the fire service. The Brand is not the company name or logo. Brand is what the customers, suppliers, investors, employees, and public think or believe about the company. It is the 'corporate reputation', which we can control. It is an identity branding, where a simple symbol gets one to think about a specific product or company.
What is the quality policy of your company?
We, aim to be the leading manufacturer & supplier of fire extinguishing chemicals, (Dry Chemical Powders, Foam Concentrates), specialty products for vapour suppression, system activities and Audit & Training that exceed customer satisfaction. We do so through research and periodic reviews resulting into continual improvement in our product quality and range, processes and the management system, complying relevant rules and regulations.
What is new product launched?
C6 Chemistry based foam concentrates with UL approval
What is your management style?
Our management is friendly and open atmosphere.
What economic scenario do you perceive in the next year for the fire business?
Highly challenging. New projects should come up, which will lead to growth of fire industry.
What is your view about "Make in India" program launched by PM?
Wonderful idea, but needs lot of sincere efforts to make it reality.
Are you exporting to other countries?
Yes, to more than 40 countries.
Message for our readers?
We always get only what we pay for. Quality product is never available at cheaper price. In the current highly competitive market same products are available at different prices. But in fire risk never compromise on quality. The fraction of seconds can make big difference in saving precious life and valuable property with quality products.
OUR CAPABILITY, COMMITMENT TO QUALITY AND SERVICE SET US APART FROM OUR COMPETITORS
Recent Posts