admin@fireandsafetycommuity.com 011-45610104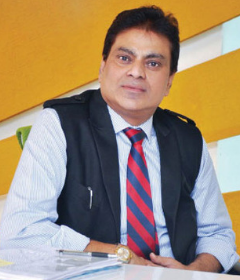 Mr. Rajesh Nigm
President (Technical)
KARAM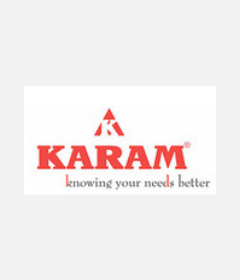 Mr. Rajesh Nigm
Published on: 22-Jan-2019, 04:54 PM
Can you brief history of "KARAM"? How it started etc.
KARAM started as a small venture in the field of safety nets in the year 1994. The only fixed plan at that time, was to face all the challenges boldly and effectively as they came. Our serious entry into the market began from 2000 when we first introduced Full Body Harnesses conforming to European standards manufactured in India, for the first time in India. We steadily grew to cover more products in our range of Fall Protection. Over the years we added other products of Personal Protection like Helmets, Shoes and Eyewear etc.
What are the commandments "KARAM" has, through which it has been able to sail successfully in the dark hour of recession?
The prime commandment that runs through our organization is "to recognize & easily adapt to the changing conditions". We were able to recognize well in time that the market would be hit by recession and the slowing needs. Subsequently, we were quick to take suitable action to change and increase our product range as well as customer reach. This helped us to keep ourselves upbeat and looking ahead even when there was a global melt down.
What are the innovative concepts "KARAM" has introduced in the market to expend its acceptability?
Every product that we make is an innovation, in the sense we were the first in the country to make CE marked Harnesses, Retractable Fall Arrester Blocks etc.
Criterion for doing business for us is to center all our activities around our customer/end user. Understanding his needs & doing everything to fulfill his needs. Right from developing the product and delivering it to him, to after delivery appropriate after sale service and training - everything is centered around the customer. This has given rise to our efficient KARAM Demo Team, KARAM Training Center, and a vigilant Customer Care Service Center. Besides this, we also have a full-fledged publicity & promotion team to make product usage movies etc. This has made KARAM truly a Safety Solutions provider for its customers.
After sales is very important, what measures do you take on this?
"After Sales" is the key word to success today. We have a fool-proof system to receive customer feedback not only on quality of product but also on timely deliveries. In our business most of the products that we sell are those that we have launched for the first time in this country. Hence the customer has never seen these products before. It is important for him to understand how it is used.
The Demo Team is also very important in all after sales to show the correct usage of the products. Besides this, they also bring valuable customer feedback for inputs to our R&D cell to make changes in the design of the products so as to make them better and more user friendly. Besides this, annual maintenance & servicing of products is also done by KARAM. We have an extensive network of service technicians in the country who can service/repair our products. Our Customer Care Cell is specially built to respond to various queries raised by our customers.
Please elaborate innovation in manufacturing & how you sync it with present demand?
Manufacturing is core operations in KARAM since all the products are manufactured in-house right from scratch. It is extremely important for us to constantly upgrade machinery & adopt technologically sound processes time and again. This not only helps us to churn out high quality products but also helps us to meet the quantity demands of the market. KARAM has introduced CNC based machinery and automatic plants in various stages of its operations to fulfill the manufacturing needs. We also invest heavily in training the manpower involved in manufacturing processes.
What are five most important factors which govern quality policy of the company?
First and foremost is that because most of our products are life saving products, the biggest driving force for us is that we cannot put at stake the life of a person by compromising the quality of our products. Our quality policy largely revolves around this commitment. The second most important factor is that we ensure that KARAM products are at par in quality with all the big international brands in our field. We take immense pride in being recognized as one of the finest quality manufacturers of Personal Safety Equipments in the world. Our quality policy also speaks about timely deliveries to our customers. This is of extreme importance to us at KARAM since customer satisfaction is the prime for any healthy business. We also focus on providing and nurturing a healthy work environment at KARAM at all times.
Trained workforce is one of the key factors to drive growth in the market, how "KARAM" invest on this?
KARAM has a vast team of more than 2000 personnels as of today. Constant motivation is provided to the workforce in the form of regular technical & safety training at the shop floors. Besides this, an annual Training Calendar for the executive force is followed scrupulously to ensure their regular training on product and skill development. The human resource department in KARAM has a strong focus on the above activities and keeps a stringent system of performance management. At KARAM time and money spent on this is considered a meaningful investment for growth.
We have witnessed economic meltdown around the world, how much safety industry affected?
Our products are used by people for personal protection in the industry. The economic meltdown affected all industries like construction & manufacturing industries in some way or the other. Government spending on infrastructure were also stalled to a large extent. This obviously impacted the safety industry proportionately.
Channel partners are important factors to achieve market growth, what is the selection criterion?
We mainly use channel partners to maintain stocks of our goods to enable our customers (end users) to get quicker deliveries. In our case most of the sales are done by our own marketing team who get the order in the name of the channel partners. The main criterion for channel partner is therefore:
• His capacity to invest in a suitable quantity of our product stock.
• His inventory controls should be organized.
• He should be system friendly and, he should have a brand loyalty towards KARAM.
It goes without saying that we go an extra mile to support technically and otherwise all channel partners who have been with us, for all these years.
Any message would you like to give to our readers?
Use only KARAM products because at KARAM our philosophy is "Knowing your needs Better". Products at KARAM are designed to suit your needs, keeping you in mind. And quality of the product & safety of the user is of prime consideration in every step of manufacturing at KARAM.
We manufacture highest product of quality, leaving no chance of failure of the product. And we are humbled by the knowledge that some where, some one in this world has come back home safely because our products saved him from an accident at work.
Recent Posts