admin@fireandsafetycommuity.com 011-45610104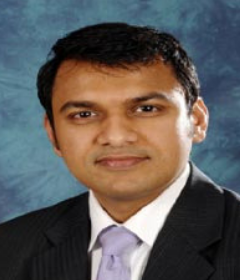 Mr. Praveen Khemka
CEO
Tufwud Doors & Accessories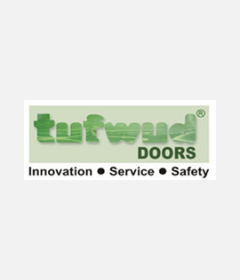 Mr. Praveen Khemka
Published on: 22-Jan-2019, 04:43 PM
Could you brief us about overall business activities of your company (tie-ups, associations, reach, network)?
Tufwud Doors & Accessories ("TDA") is a leading manufacturer & supplier of Scientific & Engineered Doors. State of the art of Acoustic Doors, Fire Check Doors, and Lead lined door, Pharmaceutical Door and so on. The doors achieve radiation proofing, heat, flame, smoke checking and sound insulation. Tufwud products have brilliant aesthetics to match most intricate interior designing needs. Clients range from hotel chains, commercial complexes, residential projects, malls, hospitals and banks geographically distributed over the Indian subcontinent including India, Bangladesh, Nepal & Bhutan. TDA has own offices in Kolkata, Delhi NCR, and Bangalore at present and distributor in Mumbai. Factories are located in West Bengal and Rajasthan.
Can you elaborate more about the product portfolio & it's applications?
FIRE RETARDANT COMPOSITE HEAT & SMOKE CHECK DOORS(30 minutes to 120 Minutes 45/55 mm thick asbestos free composite fire, heat and smoke check doors. with 3 criteria fire resistance rating conforming BS 476 Part22/IS 3614 Part II as per prototype of CBRI., Roorkee and National Test House. Used in all high rises, hotels, hospitals, malls, institutions, airports to provide PASSIVE FIRE PROTECTION.
FIRE RATED PARTITION WALLS/FALSE CEILINGS, AND FALSE FLOORINGS for 60 and 120 minutes protection.
FIRE RATED BARRIERS for electrical shafts, ducts and chutes for 60 and 120 minutes protection.
3042 DB ACOUSTIC DOORS.(WITH OR WITHOUT FIRE RATING) — for use as MAIN DOORS for hotel guest rooms, any MIG/HIG residences, sound studios, Multiplexes, and so on.
RADIATION SHIELD LEAD LINED DOORS. (WITH OR WITHOUT FIRE RATING)— for use as Protection from XRays, Gamma rays, and other radiation in operation theaters, MRI, CT scan rooms, and atomic research institutes and power plants.
ANTIBACTERIAL, HERMITICALLY SEALED DOORS for CLEAN room applications of the Pharmaceutical Industry
Which are the some of your pioneering products you introduced in the market recently or Is there any plans to launch the new products?
1. Engineered Doors -42 dB Acoustic 120 fire retardant Doors, Lead lined fire rated doors for XRay rooms.
2. Fire Barriers for checking floor to floor smoke & flame.
3. Fire Retardant Paint for partitions & ceilings.
4. Wooden Doors & Frames of seasoned wood
5. Panel Doors, Laminated Door, Moulded Skin doors and designer doors.
How do you account R&D activity in your company?
Most of our R&D is limited to researching and integrating new and state of the art building materials with specific utility into modularly designed DOORS. We continuously work on chemical treatment of wood with various anti termite, borer and fire retardant chemicals and increase knowhow on the working pressures and temperatures of these woods. Thus increasing the longevity and durability of our material without any loss in compliance or engineered UTILITY.
We currently do not have any full scale furnace to conduct fire tests internally, but intend to build one in our upcoming facility in Rajasthan.
Brief us about the quality policy for your business?
Quality is not a policy for us, it is our religion — Quality in products, in processes and in Services. Of course we are in ISO 9001 audited organization, but we follow our processes fanatically that we are much more detailed and rigorous than the ISO standards call for.
How do you foresee "India" as a potential market, what are the prospects?
India is growing a compliance market, Fire and safety itself is growing within the compliance segment. And rigour in specifications is increasing. Hence for us both of these "overall market increasing" and "our technology share within the market increasing" are positive.
Furthermore acceptance of India as a Manufacturing hub for export grade safety products, has received an impetus with the MAKE in INDIA campaign. This is going to impact manufacturing in India and hence players like us positively.
What are the distinguishing facts of global market as against the Indian market?
Norms/Guidelines in India are more often than not more stringent than in Global markets. However enforcement/implementation on the contrary is lower. This is on the pretext on either deliberate ambiguity in our guidelines, or misinterpretation by enforcement officials. Global markets do not shy from expenses on safety. However many a global market also does not accept testing bodies from India.
What are your strategies to improve your company's position in Indian & global market as well?
For the Indian market we are well equipped and well positioned - however we need to reach out to both clients like builders, hotels, hospitals, malls, institutions, to increase penetration as well as influencers like Architects, Fire departments, MEPs, and consultants to update them on the state of the art building materials, new regulations, and specifications. We are working on these and increasing our team in each Indian metropolitan. Also attending trade fairs, and B2B advertising to increase our presence is on the platter. For the international markets we are still in the market research phase, and trying to gauge market size for various regions, to target the same and thus position ourselves thereafter. Most of our cross border sales is presently pulled and on merit basis, word of mouth basis.
What is your view on "Make In India" Program run by our PM?
Good for hype so far, but it needs to more concrete. There should be clear subsidy scheme for new manufacturing unitsnot credit linked only. Currently it's is all secondary evaluation basis. IT exemption is again subject to secondary endorsementhence not practical. Now that the GST bill has been passed, manufacturers and overall industry is set to benefit due to equal play ground for all.
What are the key technological trends that are driving the fire safety & protection industry?
First and foremost — FIRE fighting is changing into fire safety and protections — which means both passive protection mechanisms as well as detection and prevention is gaining precedence over fire fighting.
Detection and Automation is greatly decreasing reaction time, increasing efficiency, and thereby decreasing cost.
What is your vision for your company?
TDA will fulfill passive protection needs of the new construction industry with state of the art products with greater efficiency and low costs.
Any message for the readers?
I implore you to keep yourself updated with the changing landscape of the fire protection industry, value passive protection as much as active fire fighting. We should be thereby minimize accidents and maximize recovery of life and resources in case of accidents.
I implore our respected and valiant Fire officers to never compromise on the norms while issuing NOC for projects, even if requested by the builder fraternity. This way we will build a better, safer, smarter India for our progeny.
Vande Mataram!
Recent Posts