admin@fireandsafetycommunity.com 011-45610104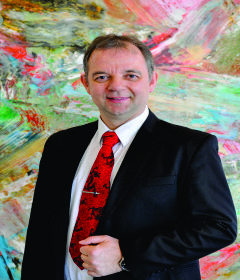 Mr. Lothar Sysk
Chief Representative
VdS Schadenverhütung GmbH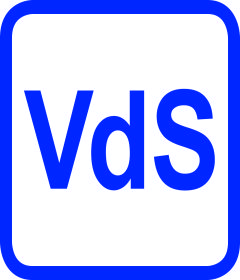 Mr. Lothar Sysk
Published on: 26-Apr-2020, 07:46 PM
Q: Mr. Sysk, it´s great to have you on the board. We first would like to know about VdS and its significance for fire industry?
The core question of every authority, consultant, insurer and company decision-maker concerning technical safety is "Will this work in an emergency?" This can directly and easily be answered even for the most complex protection systems – with a very distinctive "Yes, anytime": Clearly proven with the VdS-Approval, Europe´s No.1 Quality Seal. No more extensive research work is necessary. VdS is one of the world's most renowned certifiers for safety and security technology as well as planning and installation services. In addition, our 100 % independent and state-accredited institute sets international standards with the publication of a comprehensive set of Guidelines which are also listed by the Bureau of Indian Standards.Directly included in a VdS certification – and very often exceeded – is always EN, CE / CPR and mostly ISO.All approved products are also fully applicable according to NFPA and many more standards.
Decision-makers around the world rely on VdS-approved reliability and certainty. Our mission: Easing work for anyone involved into safety.
Q: Fire is manmade disaster, what implementations are required to reduce or minimize effect in case of such occurrences?
The vast majority of fires in all industrial nations results from electrical defects, the second main fire source is arson. Both are man-made. Yet, there are always also fires caused by lightning strikes, etc. Every 3 seconds a fire breaks out around the world. Not only important, but decisiveis then the immediate reaction of fully reliable automatic fire protection systems. Because with every second passing by, the destructive forces of fire are thoroughly increasing. VdS-approved safety systems will immediately detect and extinguish this dangerous disaster – 24/7, 365 days a year. Even during the main Divali festivities or while India is winning the cricket world cup, they will be taking care for us.
Q: How do you see fire safety conditions in India?
Indian experts are – for good reasons – already strongly taking advantage of the renowned and precise VdS-Guidelines or also EN as well as the often related ISO standards, combining the best skills of both continents.The way to do this is to be open and willing to rethink and change things that are already well established.
Q: How in India the systems can be made better?
In a country as large as India, it is of course hard to manage the many regional differences. Yet we see great examples of very strong fire protection, technically outstanding performance and helpful regulations. So many decision-makers are already relying on the life-saving support created by VdS-Approvals. I like to state that the globally unique infrastructure of the VdS laboratories, located in the middle of Germany, was designed with one goal: Making safety measurable. Proven by practical endurance specifications with synthetic smoke aerosols and real test fires, after artificial ageing as well as under toughest environmental conditions, performed with the renowned specialist expertise of our engineers and using many proprietary developments constantly improved for optimal and quick certification procedures are guaranteeing an optimum not only in terms of safety, but also in functionality.
Why all this? Because a mass of faults in the highly complex safety devices – and even more in their crucial joint interaction within a system – can never be detected by the naked eye. Yet they will in an emergency block the entire protection process.
Q: What contribution in this regard VdS can offer to India?
Safety managers as well as consultants and those responsible in authorities have so many things to think about, from the optimization of specific processes to natural hazards to the ever more important digital security (by the way, free support for determiningthe individual status of information security for companies as well as authorities in 20 minutes, including direct optimization aid, is offered on vds-quick-check.de/en ).
In the area of fire protection,experts can make it easy – and totally safe – for themselves. With the VdS Quality Seal for recognized technology clearly proving all-round reliability at first sight. In addition, there is the well-known strong support in our numerous practical Guidelines. Here we combine 112 years of experience with the best of German Engineering.
Q: What Indian industry has to do to bring itself to the standards of Europe?
A big difference to Europe is reflected in the infrastructure. As India is undergoing an enormous change towards new development and redesign of living space for the population, there is also the chance to raise the safety standard at the same time, e.g. by planning according to VdS-Guidelines and the installation/use of VdS-systems.Why is VdS the first choice for experts? Because flaws in the complex safety systems will be detected immediately – and not while fire is raging.
Q: In how many countries VdS is operating and what are plans for India?
From our headquarters in Germany and our Asian regional office in Shanghai, VdS is operating all over the world. Of course we also have strong ties with such a great and strongly as well as successfully developing country as India. For example, we have signed a "Memorandum of Understanding" with your FSAI specifying intensive technical cooperation as well as trainings which will soon start in several Indian locations. Unfortunately there will be a little delay due to the worldwide corona crisis which first needs to be managed. An additional MoU is planned with FPAI as well.
Q: Any message for readers?
Dear safety experts, keep up the good and highly important work. Every 3 seconds a fire breaks out around the world, resulting in 150,400 fire deaths every single year. 74 % of companies affected by fire go out of business – and we are all combining our efforts to minimize these terrible numbers.For easing your services, please have a look at vds-shop.de/en with many free downloads.VdS-Guidelines, known worldwide for optimal precision and reliability, often form the basis of new international norms.
VdS has been testing fire protection systems ever since they have been first used. Our core goal: Optimizing loss prevention by ensuring long-term optimal safety –and we are glad to support the Indian experts in achieving this important goal for life as well as economic protection.
For further information please have a look at www.vds-global.com or you also can reach us by phone: + 86 21 2898 6306
Recent Posts