admin@fireandsafetycommuity.com 011-45610104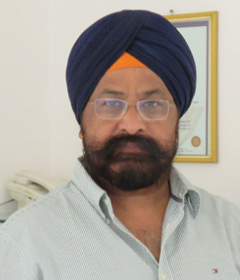 Mr. Gurpreet Singh
Managing Partner
United Manufacturing Company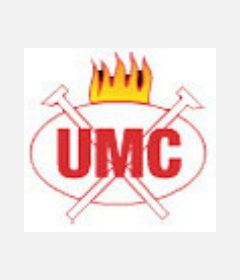 Mr. Gurpreet Singh
Published on: 24-Jan-2019, 12:08 PM
Kindly tell us about the history of United Manufacturing.
The United Manufacturing was established as "United Manufacturing Corporation" by Late Sardar Hazur Singh and Late Mr. Amarjeet Singh in the year of 1968 with the manufacturing of loom and auto parts.
In 1978 "UMC" ventured into the business of fire safety with the manufacturing of chassis mounted equipments. The founders were avantgarde in their approach and bagged its first order from "Delhi Fire Services".
The Company under the guidance of these entrepreneurs mesmerised the fire safety industry and other industries with the quality of work and executed orders for recovery breakdown van, bulk petroleum carrier, air craft refuller, water tankers, dumper placer, water cannon etc. for Government Organisations and PSUs sector.
I joined the business in 1987. My first impression was that the market was changing rapidly and it is imperative to focus on innovative strategies. I made the momentous decision to introduce state of art technology in the manufacturing of fire tenders. This was a landmark decision which paved the way for other innovations. The company was renamed as "United Manufacturing Company".
We have pan India presence and have been working with fire departments, PSUs, Defence and so on. We are happy to state that "United Manufacturing Company" has earned an unenviable reputation for its quality products with a widespread satisfied customer base.
What are your core specialization areas?
We are in the manufacturing of Fire Tenders and are also producing all types of fire tenders and rescue vehicles. We have recently supplied a fleet of fire tenders to Ghana, Africa through Merchant Exporter. We have also supplied fire safety equipment to Bhutan, Nepal etc.
What is the quality policy of your company?
Fire Safety is a serious business, which is why quality can't be compromised. We are ISO9001:2008 certified company and we strictly follow and implement the guidelines set by them to ensure quality production.
Every production has to go under rigorous tests for approval. We have Quality Control Manager Mr. Rajesh Kumar. Under his competent supervision, surveillance quality checks are exercised. His observations and suggestions are implemented to upgrade our quality check system time to time.
Can you specify about R&D facility in your company?
We have separate division for R&D to improve quality standards and introduce innovative product line matching with international standards.
We are the first with indigenous production of Pneumatic Light Mast.
What are your plans for the expansion of the business?
This implies that all the equipments required to equip fire tender should be indigenous production and at one place to ensure compatibility and unmatched quality.
This will improve quality of the production further with cost effectiveness.
What is your say about "Make in India" program launched by our PM?
We are indigenous production house and we support it fully. UMC is geared up to be 100% indigenous.
What business potential do you see for the fire industry in three years?
The fire industry will grow by say around 50-60%. Lot of changes are coming in the country. We hope that positive business environment will lead to FDI which in turn will generate increased demand in the fire safety business.
Which product range you have introduced recently?
Rescue Tools (RESQTEC, Netherland).
We have recently launched "RESQTEC" "Octopus Series" of specialised rescue tool for aircraft.
Do you have any acquisition plans?
Not in the near future.
What is your view on branding?
As per my view quality comes first and then brand. Quality of the product is branding.
Any message for the readers?
Buy Quality products with committed after sales services.
Recent Posts