admin@fireandsafetycommunity.com 011-45610104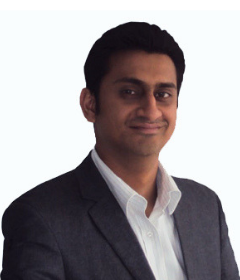 Mr. Amit Bhardwaj
CEO
United Fire Equipment Pvt. Ltd.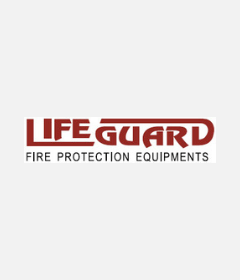 Mr. Amit Bhardwaj
Published on: 22-Jan-2019, 04:56 PM
Kindly tell us about the history of United Equipments?
The Company was formed in 1982 by promising entrepreneurs Mr. Rajinder Sharma & Mr. Rajesh Sharma as "Great Sales Corporation". It was a trading company for the fire fighting equipments.
In 1991 acquisition of "United Fire Equipments Pvt. Ltd." took place by us. The company has worked with the philosophy of producing indigenous quality product range. We have been accredited for our quality products by the customers. Since then till today the company has witnessed methodical growth in fire fighting business. The company has newly added lending valves, coupling, branch pipes & hose reel drums. We are launching Fire Alarm Panel & its accessories very shortly.
Which are your flagship brands?
United Fire Equipments has brand "LIFEGUARD" which includes the ranges from portable and trolley mounted, water, foam, powder, clean agent, CO2 etc. and recently we have collaborated with leading Spanish brand "COFEM" for Fire Alarm Panels and accessories.
What is the current situation of the fire market and where do you see it after three years?
Present market condition is not very encouraging and world economy on the downhill side. If you see China for example it is also grappling to sustain its growth pattern. India is no different at the moment. There are so many challenges and we hope that with the corrective measures by present government India will have boom on economic front.
As compare to the any developed nation we have done very less and much has to be done. India has vast potential to offer to the fire market. I see India beaming with opportunities for our industry.
What are the threats for you as of today?
There are also some internal threats such as the information & awareness about the quality of fire equipments. Buyers must be aware of the consequences in the absence of proper working of the equipment at the time of need. Price of human life is much costlier than few bucks. Few assemblers mislead users and put their lives in danger for some profits. They do not have technological assistance and proper manufacturing facility & hence required components are procured from various sources at cheap cost without taking in consideration quality aspect and they only assemble it in their units and the production is of cheap quality.
Whereas the manufacturers like us Whereas the manufacturers like us have complete assembly line and proper manufacturing units for the components with dedicated testing facility and professionals. We invest heavily on R&D and quality control.
"United Fire Equipment Pvt. Ltd." has strong quality check and control. We have in-house R&D facility headed by Mr. Ravinder Kumar Sharma, Managing Director. He has team of competent professionals Mr. Aman Bhardwaj, an Electronic Engineer (Director- R&D) and Mr. Aditya Bhardwaj, Mechanical Engineer(Director- Quality Control) under him to ensure quality checks and carry out research and development to make our products more efficient and customer friendly.
Our MD is very particular about the quality of the product and technical superiority. He ensures state of art technology implementation & superior quality product range. He always emphasise on the following the guidelines of BIS very religiously.
What is your view on make in India plan by our PM?
This is the corrective measures I was talking earlier. This is a good move to encourage manufacturing in India and make it a hub for manufacturing companies. This will lead to FDI and we will be advanced in technology as well. We fully support as we have been Indian manufacturing company.
As CEO of the company what is the importance of branding for the company?
Branding is must in modern era. Branding is creating an impression in the eyes of user as a perfect solution for the particular need. But that brand also should be very strong in performance and service. It's about standing out in the competition. We are present in trade exhibitions and print media advertisement.
How do you deal with recession?
Recession has to be addressed with more effective planning, out of the box thinking and implementation of the planning on the ground more effectively. I think recession is a situation to test your capabilities. One should use all resources wisely and should take it head on.
Your message for the readers?
We are living in the era of information technology. We must not be deprived of the knowledge of the product we are going to buy. Fire equipments are life saver. Do not be misinformed. Be rest assured about the quality, services and credentials of the company. You never know how many lives could be at stake when need arise. Only buy quality not quantity.
Recent Posts