admin@fireandsafetycommunity.com 011-45610104
Pune: Cycle Godown in basement gutted in fire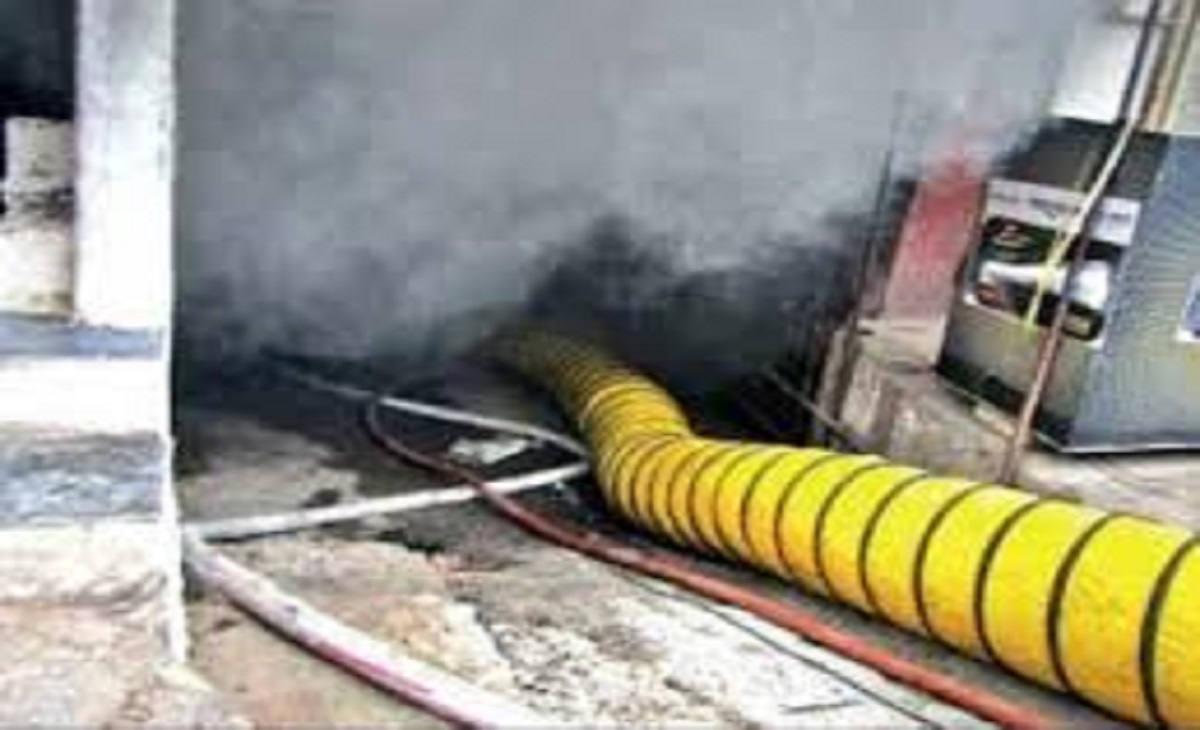 Pune: Cycle Godown in basement gutted in fire
Published on: 02-May-2019, 04:40 PM
Pune: 02-05-2019
Fire broke out in a godown located in the basement of a building at Jajima Chowk near Lal Mahal. Residents rush to the terrace to gasp fresh air as thick smoke enveloped the area. Fire brigade took 5 hours to control fire as it was difficult for them to enter the premises as godown was filled with heavy smoke without ventilation. They made a hole in the concrete to let out the smoke and poured water.
Samir Sheikh, Fire officer told that the godown was in the basement and huge stock was piled up. The vehicles of the residents were also parked. Two men there saw smoke coming out and fire brigade was informed. Six fire tenders than rushed to the incident place. Initially it was not possible to spray water inside as it was packed with cycles. Than they found gap and started to spray water inside. Suddenly fire broke out from the other side.
It was not possible for firemen to go inside due to heavy smoke though they tried to use breathing apparatus and also used exhaust blowers to release the smoke. Meanwhile firemen decided to make hole in the concrete. It took five hours to extinguish fire. Godown was completely destroyed.
Recent Posts