admin@fireandsafetycommunity.com 011-45610104
Fierce fire broke out in Chemical Factory in Kohlapur, Maharashtra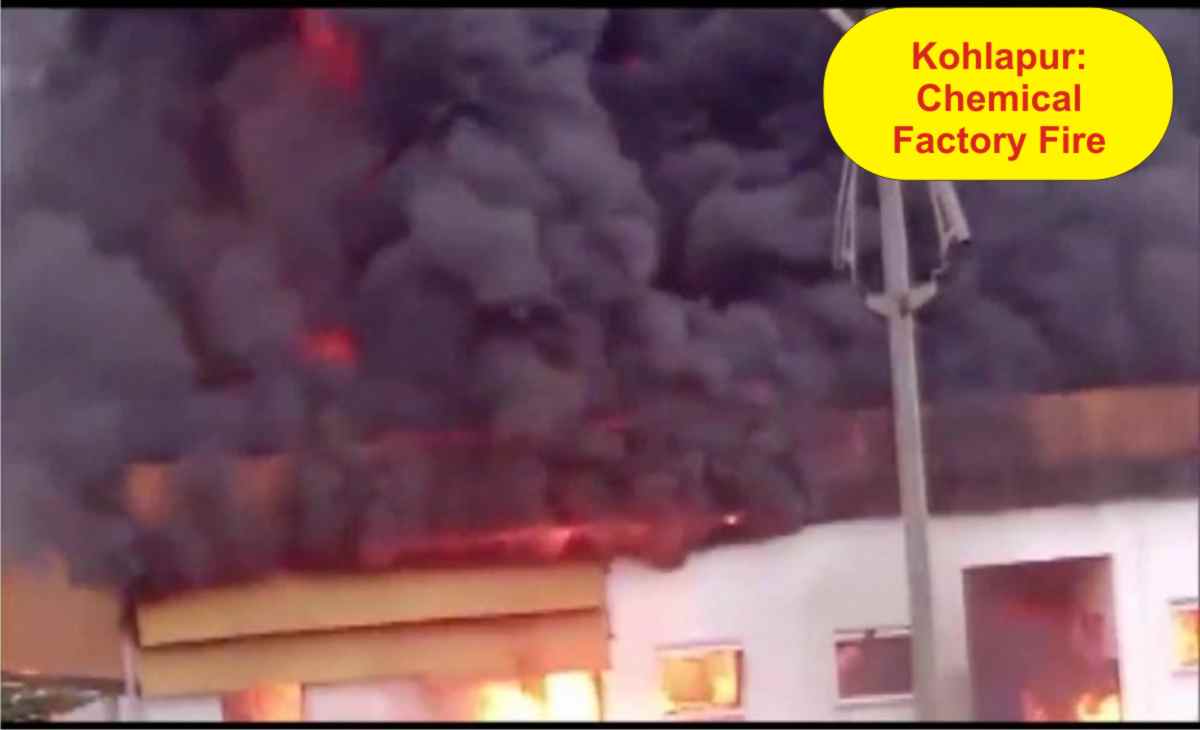 Fierce fire broke out in Chemical Factory in Kohlapur, Maharashtra
Published on: 09-May-2023, 02:37 PM
Fierce fire broke out in Chemical Factory in Kohlapur, Maharashtra
Kohlapur: A major fire broke out in a chemical factory located in Sirgaon MIDC area, which is adjacent to Kohlapur.
Kohlapur Municipal Corporation pressed at least 10 fire tenders to douse the flames. The fire was so fierce that it gutted the factory completely.
According to reports, Cerflux India Pvt. Ltd. Involved in the business of metallurgical product designing, foundry chemical & consumables where this incident has occurred. The fire was first seen in the compound at around 3 pm. Employees realizing that there is fire started evacuating the premises. The presence of chemical tanks made it worse to contain the fire in the factory.
Thick smoke & flames were even visible from the Pune Banglore National Highway. Onlookers were increasing at the sight hence a large contingent of police personnel was deployed.
Preventive steps and meticulous care is being taken for two reasons. First it is a fire in chemical factory and second there is big petroleum company nearby which involves a big risk.
So far till the report is compiled no causality is reported.
Recent Posts