admin@fireandsafetycommuity.com 011-45610104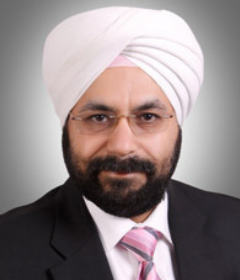 Mr. T. P. Singh
Country Manager
India- Instruments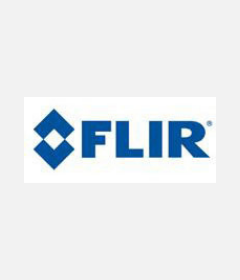 Mr. T. P. Singh
Published on: 24-Jan-2019, 12:24 PM
Please tell us about FLIR and its operation areas?
FLIR Systems, Inc. designs, develops, manufactures, markets, and distributes technologies that enhance perception and awareness. We bring innovative sensing solutions into daily life through our thermal imaging systems, visible-light imaging systems, locator systems, measurement and diagnostic systems, and advanced threat detection systems.
A pioneer in thermal imaging, FLIR was founded in 1978, originally providing infrared imaging systems that were installed on vehicles for use in conducting energy audits. Today our advanced systems and components are used for a wide variety of thermal imaging, situational awareness, and security applications, including airborne and ground-based surveillance, condition monitoring, navigation, recreation, research and development, manufacturing process control, search and rescue, drug interdiction, transportation safety and efficiency, border and maritime patrol, environmental monitoring, and chemical, biological, radiological, nuclear, and explosives threat detection.
What product range FLIR offers worldwide?
We operate our business through six operating segments:

The Surveillance segment provides enhanced imaging and recognition solutions under our commercially developed, military qualified (CDMQ) model to a wide variety of military, law enforcement, public safety, and other government customers around the world for the protection of borders, troops, and public welfare.
The Instruments segment provides devices that image, measure, and assess thermal energy, gases, and other environmental elements for industrial, commercial, and scientific applications under the FLIR and Extech brands. Under this segment, we also have fire fighting Thermal Imaging Cameras.
The OEM and Emerging Markets segment provides thermal imaging camera cores and components that are utilized by third parties to create thermal and other types of imaging systems.
The Maritime segment develops and manufactures electronics and imaging instruments for the recreational and commercial maritime market under the FLIR and Raymarine brands.

The Security segment provides cameras and video recording systems for use in commercial, critical infrastructure, and home security applications and operates under the FLIR and Lorex brands.
The Detection segment offers sensor instruments and integrated platform solutions for the detection, identification, and suppression of chemical, biological, radiological, nuclear, and explosives threats for military force protection, homeland security, and commercial applications.
Which all countries FLIR has presence?
FLIR has worldwide presence including India. In India, we started operations in 2011.
Kindly define the quality policy of the company?
FLIR is ISO 9001:2008 certified. We make products with highest quality. Our production centres are located in USA, Sweden and Estonia. We are so confident about the quality of our Fire fighting handheld Thermal Imaging Cameras that we are extending 10 yearswarranty on detector whichis the main component of the camera. This is applicable once product gets registered on FLIR website within 60 days of purchase.
Can you let us know about R&D facility in your company?
For fire fighting range of products, our R&D centre is IN Sweden. To make innovative features available to our customers on frequent basis, FLIR invests heavily on R&D every year.
: Kindly tell us about the camera & its features for fire mitigation?
As a theory, almost all objects around us emits infrared(IR) radiations which our eyes cannot see. Thermal Camera captures these IR radiations, transform the same to electrical signal and the same gets converted to video- but in the form of heat. So, in other words, we "SEE" heat with the help of Thermal Camera.
Picture below explains the text in visual form. This picture is for illustrative purpose only. Since IR radiations are everywhere, these cameras have application almost at all the places.
For fire fighting field, application like, location of fire, fire attack, search & Rescue, Clearing site after fire are applicable.
What is the vision of growth of the company in Indian market?
We have full focus for Indian market and hence has local office in Delhi with facility to provide after sales support.
What economic scenario do you see for the fire industry in India?
Fire Industry for Thermal Cameras is slowly picking up and I think it has good future the way overall India is growing.
What are the challenges in Indian market?
Main challenge is Awareness. Many organizations still are not aware that Thermal cameras have become affordable now with lot of enhanced features. This is one of the main tools every fireman should have.
Tell us something about yourself.
I have 21 years of experience in Indian market. Basically I am an engineer and have completed management course from IIM, Kolkatta. I am working as Country Manager for FLIR India Instruments segment.
Recent Posts