admin@fireandsafetycommuity.com 011-45610104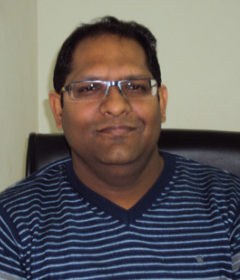 Mr. Sunil Tiwari
Director Marketing
Agni Devices Pvt. Ltd.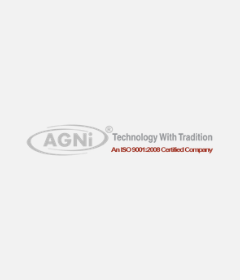 Mr. Sunil Tiwari
Published on: 24-Jan-2019, 12:17 PM
Tell us about the journey of the company?
The company started its journey in 1989 under the visionary Mr S. S. Tiwari. He recognised the need and importance for quality Fire Alarm Systems in India. Agni Devices soon accredited for its quality by users. In the year 1995 I joined the legacy and in an endeavour to serve the market with best quality yet cost effective product we have gained more confidence of our customers and we are growing steadily and marking our strong presence in the market.
What are the product range you offer in the market?
We have Conventional, Digitally Addressable & Analogue AddressableFire Alarm Panel, Smoke Detector LPCB approved, Manual Call Point, Sounders, Siren cum Strobes, Flame Detector, Gas Detector, Flexible Sprinkler HoseUL Listed,Sprinklers, Fire Safety Signage Maintained & Non - Maintained, Gas Suppression System, Nurse Call System, Fire Fighter Talk back system etc.
We are the Distributors of SYSTEM SENSOR complete range of products.
Are you exporting to other companies?
Yes, we are. We are exporting to Sri Lanka, Bangladesh, Nepal, Gulf and we have ASEAN countries on the card.
Kindly tell us your flagship product range that contribute massively as growth driver of the company?
We are leaders in Fire Alarm System (Conventional & Analogue Addressable )which we manufacture by the brand of "Agni". We have this brand registered. Our other products also have captured significant market share.
What are the prospects do you see for the fire industry for next year?
"Tomorrow is always better" believe in that and you will see despair will have no chance to hamper your creativity and morale. This year was good we have witnessed growth and next year we are committed to even touch greater heights.
What is your view on recession and how do you address it?
Recession is a market phase. Market has to see it periodically. Look at the history it was present, now it comes and tomorrow is no exception as well. Lets' take it as your test by market condition. The only remedy you have is "get smart and work harder".
Kindly specify R&D facility of your company?
We have in house R&D facility where we design and develop with the help of experienced and highly educated team of professionals. This facility also allows us to design products for specific requirements by the customers.
Any near plans for any venture or acquisition?
No such plans yet. But we have some expansion plans as we have opened new factory, regional office at Noida. We are on with that this time but no acquisition or venture so far on the cards.
Any message for the readers?
Fire safety is a subject of prime concern. With modern technology and appliances we will have to learn to be sensitive on this as well. Lets' make world fire safe.
Recent Posts