admin@fireandsafetycommuity.com 011-45610104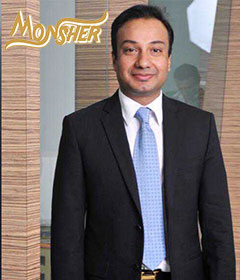 Mr. Sherwin Nazareth
Managing Director
Monsher Fire Protection Systems (P) Ltd.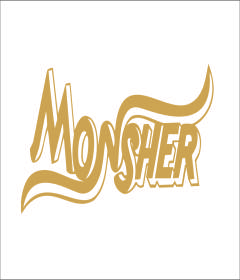 Mr. Sherwin Nazareth
Published on: 31-Aug-2019, 07:23 PM
Q: Kindly do let us know about the history of your company?

Monsher has a 45 year old legacy and is a pioneer and founder of the fire fighting industry. Mr W.N.A. Nazareth an IIT graduate started this company in 1968 and technologically advanced by leaps and bounds starting off with design then contracting to setting up manufacturing plants around the country.

As of 2019, Monsher is spread throughout the country and has global manufacturing plants, sales offices in prominent parts of the world. We are one of the only companies that cover A to Z of fire protection,fire detection, passive fire protection system to technological advanced water mist systems, gas suppression systems, and artificial intelligence system.

To our credit the Monsher group has done the tallest towers in India, the largest commercial complexes, the biggest malls, airports and mass transit systems. Apart from this our products are used in all major petrochemical refineries, gas plants, thermal and hydroelectric plants automobile plants and metro stations.

Q: Which are your flagship brands?

Our flagship brand is "MONSHER''. All our manufacturing products that are UL, LPCB, FM, and ISI are all sold under this umbrella. Monsher as the world is aware is synonymous with great quality, reliability and fail safe approach which is so important to the fire & life safety industry. Besides our own brand many global marquee technologies are associated with our company. To name a few we represent Marioff-Finland for water mist & Reliable-USA for specialized sprinkler applications.

Q: Are you operating outside the country?

Yes, we have salesoffices located and dealers in the following places: Dubai, Singapore, Seoul, Adelaide in Australia and the U K. We have also acquired stake in some of our global manufacturing in Malaysia, China and South Korea.

Q: What prospects do you see for Indian fire industry?

With India set to become a 5 trillion economy from our current state, there will be a huge drive by govt spending in defence and infrastructure. This will create inherent demand in the industry. Secondly with massive urbanization and the alleviation of the population projects will only become bigger taller and mightier and hence the need for effective fire protection. Besides there will be a drive of awareness and statutory and mandatory requirements. This will result in huge of uptake of equipment and systems. Hence we see a bright future ahead.

Q: What is quality policy of your company?

Monsher is committed to providing its customers and the markets that we serve with an unsurpassed level of quality that meets or exceed their needs. For this a detailed plan has been chalked out by Monsher which focuses on every aspect of quality while executing various projects. Monsher also stands committed to protecting the environment and will continue its new product development and existing operations in a manner that is suitable to the environment.

Q: What you have to say on the incident of "Surat"?

It is extremely unfortunate, that due to lack of awareness so many innocent young lives had to be sacrificed.We hope the incident and many other that have occurred around the country will play a role of awareness and authorities will have no compromise on the roll to fire safety.

Q: Which all certifications you have acquired for your product range?

All our products are only built to international and national standards.We are the first Indian company to get the UL approval on sprinklers.Today all our products are UL, FM, LPCB and ISIapproved. Our Fire alarm systems are VDS approved and our High Pressure water mist are also multi approved.

Q: Any message for the readers?

A message to readers are when purchasing a fire safety product or systems always look at MONSHER as a quality provider who has great experience in production, research and ethical trade practices. We also want all readers to keep fire safety and awareness on the top of the list when designing, living, and constructingtheir facilities.


Recent Posts