admin@fireandsafetycommuity.com 011-45610104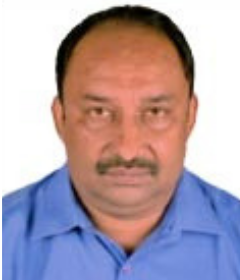 Mr. O. J. Mathew
Director
Textel Technologies (P) Ltd.
Mr. O. J. Mathew
Published on: 22-Jan-2019, 04:44 PM
Could you brief us about overall business activities of your company (tieups, associations, reach, network)?
About Textel Technologies (P) Ltd:
Textel an ISO 9001: 2015 certified organisation known for its high quality security and office automation products since 2010. We are committed towards building a trusted partnership with our channel partners and customers by manufacturing and offering a wide selection of business tools and products at competitive prices, providing real time technical and service support to enable their better business opportunity. Textel has been associated with tried and proven expertise in security solutions, office equipment and our continued determination to find intelligent solutions for modern business environment having own R&D, Assembling Plant, Quality Test Facility & Technology Training Centre for Excellence in India, with focused Manufacturing of Wireless Fire Detection & Alarm System Approved by STQC, Govt. of India.
Can you elaborate more about the product portfolio & its applications?
Product Application & Major Client Base:
IP Based Wireless Addressable Fire Detection & Alarm System got introduced in India during 2000 by major players HONEYWELL, COOPER, TYCO etc, and Indian Companies such CEASEFIRE & TEXTEL Brought Wireless FDA Solutions in India making International Standard Products sustainable to Indian Economy. During this process Textel Accrued BIS (Bureau of Indian Standard) Recommendations / Follow of VDS Certification & STQC (Standardisation Test & Quality Certification) from GOVERNMENT of INDIA for Wireless IP Based FDA System.
Today most of the Government and Corporate Clients switched over to IP Standard and started using latest technology based products, by eliminating traditional wired products having maintenance issues switched over to IP based Wireless FDA systems, which seamlessly offer wide range of USER FRIENDLY reporting solutions and Wireless Fire Detection & Alarm Systems Market in India Rapidly GROWING averagely 15% in India.
Few Practical Client References for IP Based Wireless FDA us follows:
CIPET (Central Institute of Plastic Engineering & Technology), CISF (Central Industrial Security Force), BEL (Bharat Electronics Limited), ALLAHABAD BANK, DRDO (Defence Research & Development Organisation), ECIL (Electronic Corporation of India Limited), INDIAN RAILWAY, IIS (Indian Institute of Science), IIM (Indian Institute of Management), ITI LTD ( Indian Telephone Industries Limited), NALCO (National Aluminium Company Limited), NATCO Limited, NTPC Limited, SAIL (Steel Authority of India Limited), GAIL (Gas Authority of India Limited), TATA STEEL Limited, Reliance Petro Chemicals Limited, GMR Limited, L & T Limited, IL & FS Limited, Mahindra & Mahindra Limited, Sahara India Limited, Writer Corporation Limited, XIMB, Cosmos Films Limited, Netco Pharma Limited, Bhubaneswar Club Limited, MEPRO Limited, IMFA Limited, Manipal Group Limited, Apollo Group Hospitals, Care Hospital Limited, Global Hospitals, RIMS Medical College & Hospitals, SUM Medical College, Aligarh Muslim Medical College University etc.
Which are the some of your pioneering products you introduced in the market recently or are there any plans to launch the new products?
Wireless Nurse Calling Systems for Hospitals
Wireless Attendant Calling Systems for Restaurants / Hotels/Offices / Construction Fields / Railways etc.
IP Video Door Phones for Home Security.
How do you account R&D activity in your company?
TEXTEL is very keen in developing new customized solutions from its existing products based on the customer feedback and requirements. Company reserved its 25% revenue from operations exclusively for R&D activities during 2016-17 FY.
Brief us about the quality policy for your business?
TEXTEL having strict quality check right from the incoming rawmaterials, PCB, Assembling & 168 Hours product testing procedures before the finished product rolled out for delivery. Company follow the strict quality test on its products and received Prestigious STQC (Standardization, Test & Quality Control) Certification from Ministry of Communication, Government of India for the products manufactured and received latest ISO 9001-2015.
How do you foresee "India" as a potential market, what are the prospects?
Of course, Market share of Wireless Products, Particularly on Voice Commination & Data, Fire Detection & Alarming Solutions, Service Friendly Solutions market in India is growing rapidly and TEXTEL Wireless FDA & Attendant / Nurse Call Products getting an acceptability of more than 400% growth in India as of now.
What are the distinguishing facts of global market as against the Indian market?
Today I believe that Indian Products can beat any Global Products, particularly Indian Products got unbelievable acceptability in several segment after Hon. Prime Minister Sri. Narendra Modi Ji "MAKE IN INDIA" Scheme and its efforts.
What are your strategies to improve your company's position in Indian & global market as well?
TEXTEL follow the STRAEGY "Quality Products and Affordability".
According to you what are the factors affecting to your business?
Financial Institutions in India should come forward to support SME in different segments.
What is your view on "Make In India" Program run by our PM?
Excellent Initiative of Govt. of India we have "EVER SEEN EARLIER"
What are the key technological trends that are driving the fire safety & protection industry?
Client needs the Genuine and Approved Systems by Govt. of India now days and every one prefer "WIRELESS TECHNOLOGY" based products which should be cost effective and each and every one is a part of "WIRELESS PRODUCTS" on day to day life.
What is your vision for your company?
TEXTEL will be a Leader in FDA Solutions by its Wireless Quality Products and Comprehensive Solutions to Cater Small, Medium, Large and Wide Campuses Fire Detection and Alarm Information Sharing "INSTANTLY" by Utilizing Latest Broadcasting Technology by email, SMS along with Live Video footage to clients through Smart Phones, by degrading traditional voice calls.
What are the issues you need to address that are related to your industry?
At Present Indian Industries having a huge market potential growth, subject to Proper Quality Assurance for Domestic and Global Market, same time it needs financial Institutions and Govt. of India Assistances Properly on "SINGLE WINDOW CLERANCE & APPROVEL" basis to bring up "Make in India Dream" Successful
Any message for the readers?
Everyone should try to use "Made in India Products", proudly subject to availability of Quality Assurance and Spareparts and Logistic Support Availability from Indian OEM for average life span of products, on affordable cost and be "PROUD BE AN INDIAN" by using "INDIAN PRODUCTS" even if we stay "GLOBALY"
Recent Posts