admin@fireandsafetycommunity.com 011-45610104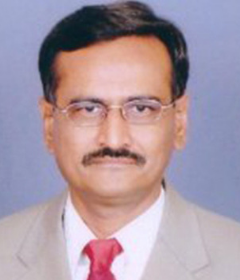 Mr. Mukesh M Shah
Managing Partner
Shah Bhogilal Jethalal & Bros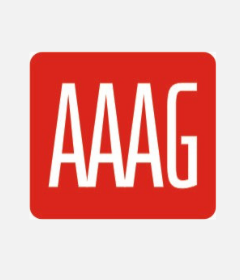 Mr. Mukesh M Shah
Published on: 22-Jan-2019, 04:42 PM
Ques : Could you brief us about overall business activities of your company (tie-ups, associations, reach, network)?
Ans: (Shah Bhogilal Jethalal & Bros) is an 8 decade old company, having been established in 1933. Today, we are an industry leader supplying water & foam based firefighting equipment, and firefighting accessories to clients all over the country. We also regularly export to countries such as the USA, UK, Italy & the Middle East.
Since our inception, we were associated with FIREX (Kooverji Devshi & Co. Pvt. Ltd, Mumbai), which was India's leading firefighting company from the 50s to the 80's. Since then, we have been in the market on our own and developed our (AAAG) brand. By god's grace, and the faith and goodwill of our numerous clients, we have created our own niche in the fire fighting equipment market.
Ques : Can you elaborate more about the product portfolio & it's applications?
Ans : Our diverse range of products includes different types of Landing (Hydrant) valves, Hose couplings, Standard and specialized handline nozzles, Suction couplings & accessories, Dry & wet riser fittings, a large variety of adaptors, Fire Vehicle accessories, Portable & fixed foam equipment and a full range of water & foam firefighting monitors.
Our products find application in all sectors where the fire risk is significant. This includes all large industries (including high hazard oil & gas companies), ports, terminals, corporate houses, hotels, hospitals, housing complexes, etc. Our client list is a veritable who's who of the indian industry.
Which are the some of your pioneering products you introduced in the market recently or Is there any plans to launch the new products?
While we don't claim to have pioneered products, we have steadily added to our product range over the years. Many of these products (which we have launched) have been favoured by end-users over those of our competitors, mainly due to their robust design and reliable performance. Our handline nozzles, portable foam equipment, adaptors, hydrant valves, fire fighting accessories, etc are very popular amongst our clients, with large number of repeat orders.
We are looking to further increase our product portfolio with new firefighting branches, monitors and accessories which will strengthen the hands of the firefighter and contribute to better firefighting at the incident scene. We are also looking at tie-ups with like-minded companies abroad and within the country, to launch new, innovative and reliable firefighting products.
How do you account R&D activity in your company?
Unlike developed countries where manufacturers are able to fetch high prices for their products from clients to recover their R&D cost, that is not the case with developing economies like ours, where customers are very cost sensitive and markets are highly competitive. Therefore, our main development activity consists of evaluating new technologies and products, assessing their utility and acceptability for the local market, and development of the same to match performance requirements and market conditions.
This involves material evaluation (and substitution, if required), performance testing and evaluation, and developing internal capability for manufacturing and maintenance of such products. We have our own inhouse test setup to evaluate and develop different firefighting products. We also have our internal laboratory, foundry, state of art machinery and some of the best technicians of their trade. This allows us to develop and test all our products internally before launching them in the market.
Brief us about the quality policy for your business?
Our approach to quality has remained consistent in the 8 decades of our existence. For our founder, Shri. Bhogilal Jethalal Shah, quality and reliability of his products were paramount, and after 8 decades, these values remain unchanged. We are an ISO:9001-2008 certified company and many of our products are UL Listed, FM approved and BIS marked. We also have approvals for various products from other reputed agencies such as DGQA, MMD, IRS, EIL, etc.
All certifications notwithstanding, we are recognized in the market due to the quality and reliability of our products, and this is due to our inherent approach to quality.
How do you foresee "India" as a potential market, what are the prospects?
While the high hazard industries in the country have been proactive in their approach to fire safety, other sectors of industry and the society in general, are now becoming more aware of fire risks and this has lead to an increase in demand of firefighting products.
Some industry estimates see the country's fire and safety market to be in the range of 4 to 5 billion USD by 2020. Our product range i.e. firefighting products and accessories are only a part of this overall figure; however, it is still a significant market. There is a tremendous shortfall in the Fire services (Fire stations) in the country and with a positive approach by the government; we expect that this problem will also be resolved to some extent. Firefighting product manufacturers will have to make an important contribution to this.
What are the distinguishing facts of global market as against the Indian market?
The global market is certainly more exacting than the local market in terms of quality, delivery and price. While international clients don't mind paying more for a certain product, they demand very high quality and after sales support. This is where Indian manufacturers lack currently. Also, like most other developing countries, we do not tend to invest in R&D, fearing that it will be difficult to recover the investment in R&D from customers. However, already Indian companies are providing both firefighting products and services in foreign countries. With manufacturers now going in for UL listing/FM approval for their products, the gap between the Indian and global markets is slowly but surely shrinking.
What are your strategies to improve your company's position in Indian & global market as well?
We have a state of art manufacturing facility at Ahmedabad which has the latest foundry, casting technology, and machining facilities. Our inherent strength has been the quality consciousness of our employees. We look forward to carrying forward the same tradition at our new factory, with a much larger production capacity. There is a good scope to export as theeconomy is still bleak in most developed countries and hence they are looking for importing from developing countries. I believe that with our setup, we should have a strong export setup in the future.
According to you what are the factors affecting to your business?
We have a wide range of equipment, some of which are tailor made and not required in large quantities, but are still critical for fire fighting. For such products, economy of scale does not work. Our only concern is that clients should not compromise on quality for such products and be willing to pay minimum prices. At the same time, we also urge clients to compare 'apples with apples' as many cheap (but poor quality) options are available in the market. Government support is required in terms of setting up minimum standards for fire fighting equipment.
What is your view on "Make In India" Program run by our PM?
It is a wonderful concept conceived by our honourable PM. As a developing country, we have the advantage of a strong workforce, which is cheaper than in developed countries. From the beginning, we have a strong manufacturing setup. With some training, and more focus on quality, we can definitely make this concept work. The firefighting equipment industry can also be an important contributor to this program.
What are the key technological trends that are driving the fire safety & protection industry?
For firefighting equipment, newer and lighter materials of construction (metals, composites & plastics) are being used more and more with the intention to improve durability and lessen maintenance. At the same time, new developments in foam and other suppression technologies always poses challenges to manufacturers to come up with newer products, compatible to these technologies/changes.
What is your vision for your company?
To fulfill the vision of our beloved founder, late Shri Bhogilal Jethalal Shah. He wanted his firm to be a world class manufacturing organization. At the same time, he always wanted to serve the society through his business. That's the vision we want to fulfil - be a world class firefighting equipment manufacturing organization, and keep working for the welfare of mankind.
What are the issues you need to address that are related to your industry?
There is a general tendency in the country to compromise on quality of firefighting equipment. Manufacturers should strive to maintain optimum quality standards. Government and authorities have a major task on hand to develop codes and standards that ensure quality and performance of equipment. There needs to be a higher level of interaction between end users/clients and manufacturers to understand product requirements better. Government and industry associations have a big responsibility to educate clients and society on fire safety issues and reduce our fire safety problem.
Any message for the readers?
Human life is a gift from god, and every possible effort must be made to preserve this life. This includes safety of life from the threat of fire. We urge all readers to be fully aware of the fire risks prevalent in their workplace and home, and take suitable preventive and protective measures for dealing with the same. Do not compromise on quality where firefighting equipment is concerned; it could make the difference between life & death - for building occupants as well as firefighters.
Recent Posts