admin@fireandsafetycommuity.com 011-45610104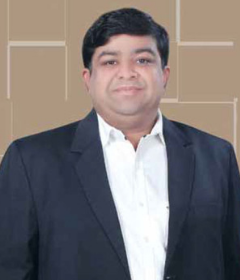 Mr. Kamal Mittal
CEO
Aktion Safety Solutions Pvt. Ltd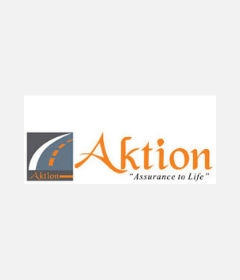 Mr. Kamal Mittal
Published on: 24-Jan-2019, 12:13 PM
Aktion is strong stakeholder in the business of safety today. Can you define your journey to this remarkable growth?
Aktion Safety has always worked hand in hand with the specific requirements of the users. We are very particular about the quality and services of our products. We believe in developing relation with our esteemed customers.
I believe that marketing communication also has a vital role to play. We are present in major national and international exhibitions and we exercise media plan to communicate the information to the users and buyers. We have strong presence in print media as well. Aktion has acquired its position with comprehensive approach of quality products & strong communication.
Manpower is the most integral factor for growth, How do you mange it for optimum output?
An organisation is not about its machines, infrastructure etc. Its' about the quality of people work with you. We are very particular about the training and productivity of our staff. We provide conducive atmosphere and encourage them to think out of the box. We have training sessions for the marketing team. The training includes product information, personal grooming and presentation in the market. We do have sessions for the production team as well to train them how to maintain quality.
I also believe that motivation to the team member is job of the management and that has to come within for good performance. We keep our communication open with them to understand them better and assure their performance.
What is your customer retention policy?
We believe in customer delight. We make sure that the products should be of superior quality & delivery should be on time. We serve them with best prices.
What potential of safety market you see in India?
Lot of safety awareness has come in India but there is lot to be done. If you compare safety norms in comparison to the developed nation we are way behind and hence I see lot of potential for the growth of safety market in India. Safety should be an attitude not imposed.
What are your expansion plans for your company?
We are expanding our business avenues in PSUs, Government Sectors etc. We are also working on increasing our exports to the countries we have little presence.
How do you see "Make in India Program" launched by our PM Mr. Modi?
That's a very good move and we support it as Indian manufacturer. This will enable our economy to flourish further and will place more business opportunities to grow.
How you tackle with competition in the market?
We do not believe in competing. We set our own benchmark and try to raise the bar every time with our efforts. We strive to meet the customer satisfaction. We try to build a relation with our esteemed buyers and try to win their trust. Their trust in us is our earning.
Any message to the readers?
Safety is never costly. Make safety attitude
Recent Posts